One Day Mediterranean coastline tour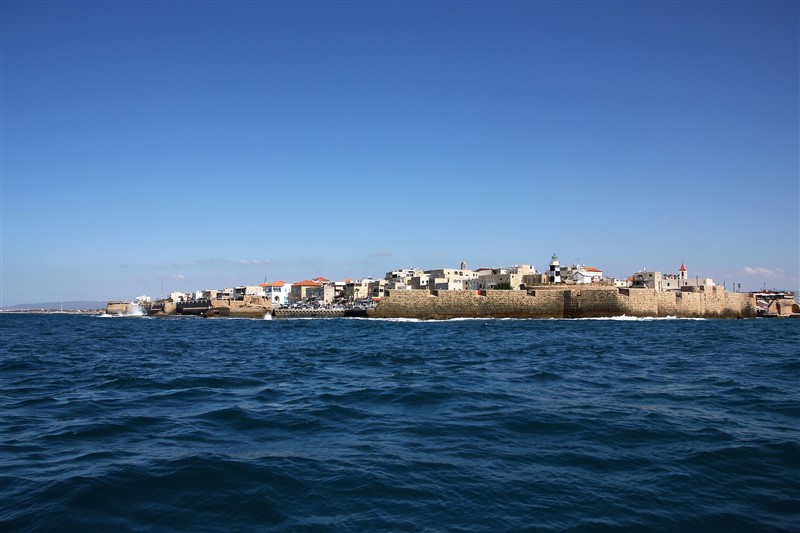 Mediterranean Coastline Package: 1 Day Private Tour
Full day tour travelling North along the Mediterranean Coastline.  Outstanding beauty blended with history is what awaits passengers on this tour.
Tour Type: Private tour with private guide
Duration: 07:00am – 19:00pm
Price: from $160 per person (see prices below) 
Jaffa (Joppa)
Caesarea Maritima
Megiddo (Armageddon)
Haifa & Mt Carmel
Acre (Akko)
This is a private tour with a private guide and private transportation (where necessary).  You will not be a part of a larger group. Many companies offer slightly cheaper rates but do this by grouping people together into parties of 20 – 30 passengers per tour.
All entrance fees are included in the price.
Appropriate dress
Ladies should ensure knees & shoulders are covered (it may also be appropriate to take along a shawl for covering in certain sites)
Men should dress modestly with shorts (below knee length) and shoulders covered
Shoes – most people wear a comfortable paid of trainers
Passport – each passenger should bring along their passport in case of security checks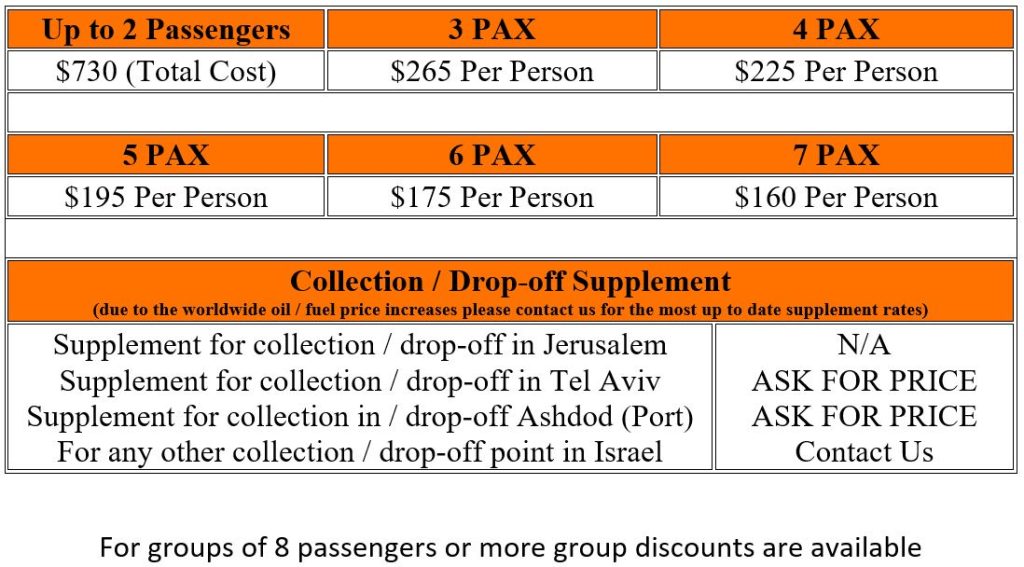 Please complete the form below and one of our team will check availability and get back to you ASAP